About Quality Assurance Home Inspections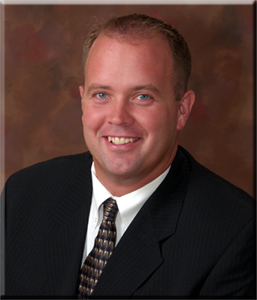 David Ward—Licensed Home Inspector
David Ward is the owner and inspector of Quality Assurance Home Inspections, Inc. Whenever a customer schedules an appointment with our company, David personally performs every home inspection to the strictest standards of quality in the industry. He goes above and beyond to ensure that each customer fully comprehends a home's condition and is able to apply that knowledge during the negotiating process, gaining the perspective to understand the difference between a sound investment and an unfavorable risk. You won't regret having a good home inspector on your side—because when it's time to make a decision, you'll have all of the facts right in front of you.
It's Reassuring to Know What Lies Ahead
Two decades ago, David had a negative experience with a home inspector whose efforts fell far short of what a good home inspection should provide. That set David's future into motion, convincing him to pursue his own career in home inspection so that he could provide a better service and help prevent other homebuyers from making costly mistakes. Having personally performed over 10,000 inspections, David's high quality home inspections have educated and empowered homebuyers all around the Chicagoland area. By carefully documenting the condition of each readily accessible component in a home, David gives his clients the means to see a home as it is—protecting them from making an uninformed decision that can't be taken back.
When he's not inspecting homes, David likes to spend a relaxing day fishing or playing a few rounds of golf with friends.